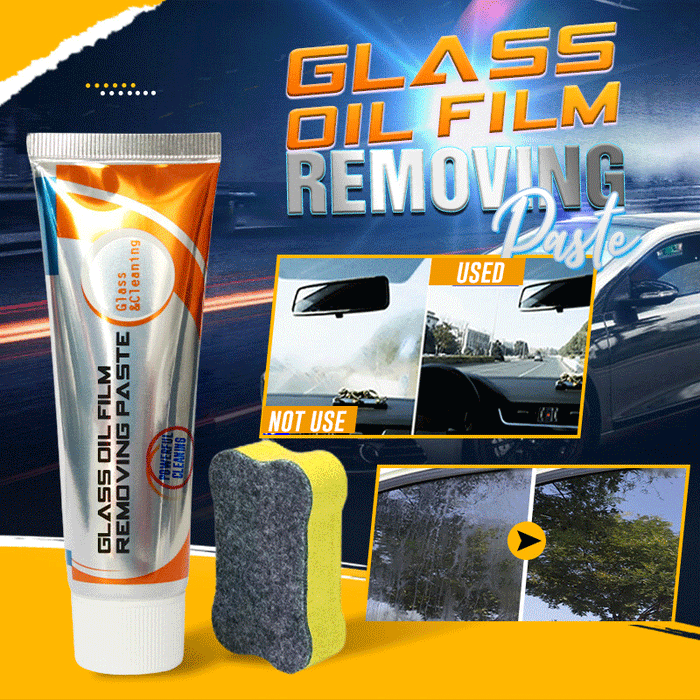 CrystalVision Glass Revival Paste
Sold out
Original price
$53.00
-
Original price
$53.00
Introducing CrystalVision Glass Revival Paste - Achieve Crystal Clear Windows!
Experience the ultimate solution for spotless, streak-free glass with our innovative CrystalVision Glass Revival Paste. Say goodbye to blurry views and hello to crystal-clear windows that enhance your driving experience.
MAIN FEATURES
✓ Powerful Cleaning & Stain Removal
Our advanced formula penetrates deep to dissolve tough stains, including watermarks, oil films, and slight etching. With just one touch, it restores perfect transparency, delivering powerful cleaning performance.
✓ Forms a Protective & Waterproof
Layer Beyond cleaning, our Glass Revival Paste creates a protective layer on your glass surfaces. This layer repels rainwater, causing it to bead up and roll away, ensuring optimal visibility even in wet conditions. It also acts as a shield against splashes and dust, keeping your glass cleaner for longer.
✓ Gentle Formula, Safe for Glass
The gentle formulation of our paste effectively loosens sticky pollutants without damaging your glass. It allows for easy wiping, solving the problem of abnormal wiper noise, and ensuring a smooth, clear view.
✓ Wide Range of Uses & Applications
Our versatile Glass Revival Paste is not only perfect for removing stubborn stains like asphalt, bug splatters, bird droppings, and rain marks, but it can also be used on various parts of your car, including glass and furniture glass. It's also ideal for cleaning LCD TV screens, glass flat panel monitors, tablet screens, and more.
✓ Easy to Use
Applying our Glass Revival Paste is a breeze. Simply apply it to the glass surface, gently rub, and watch as the stains disappear, leaving behind crystal-clear glass.
SPECIFICATION
Material: Cleaning paste
Capacity: 50g
Weight: 70g
Raw Material: Ultrafine active particles
Shelf Life: 3 years
Elevate your driving experience with CrystalVision Glass Revival Paste. Order now and enjoy the clarity and safety that comes with spotless glass.